What we do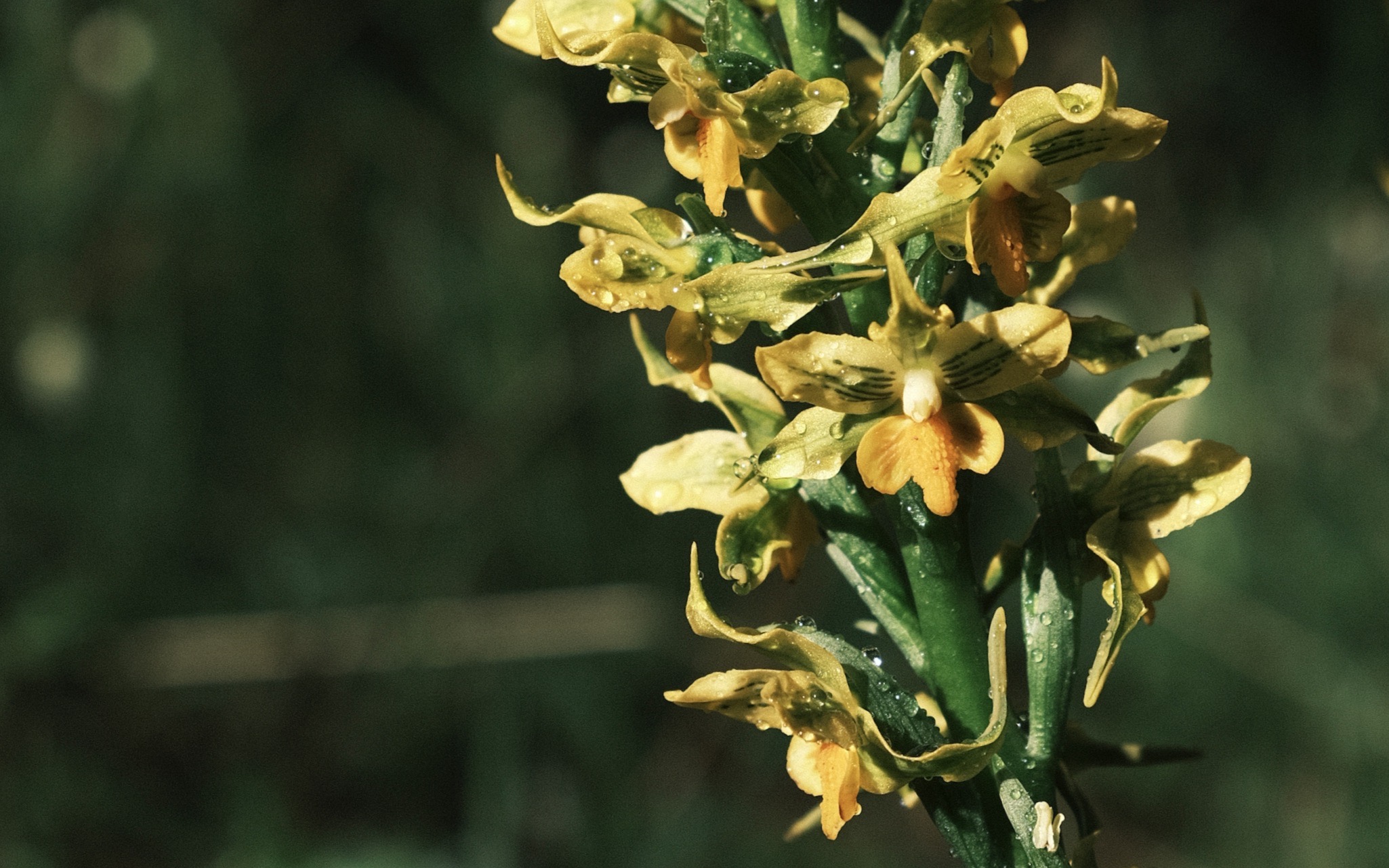 We fund organisations and projects around the world that strive to enhance the diversity and complexity of the natural world, promoting a vibrant, green future for all.
Our focus is on initiatives that not only contribute to ecological protection and restoration but also create dynamic economic, social, and cultural opportunities for local communities, particularly indigenous peoples.
By empowering and inspiring the global restoration movement, we embrace risk, celebrate success, and nurture a thriving future for people and the environment.
View our grants
Strategic Goals & Targets
Our Strategic Goals are based on;

UN Decade of Ecosystem Restoration and
The UN Convention on Biological Diversity (CBD) Conference of the Parties 15 (COP 15) Kunming-Montreal Global Biodiversity Framework (GBF)

Goal A – habitat and species restoration

The integrity, connectivity and resilience of all ecosystems are maintained, enhanced, or restored, substantially increasing the area of natural ecosystems.

Human-induced extinction of known threatened species is halted, and extinction rate and risk of all species are significantly reduced, and the abundance of native wild species is increased to healthy and resilient levels.

The genetic diversity within populations of wild and domesticated species is maintained, safeguarding their adaptive potential.

Goal B – sustainable use of natural resources

Biodiversity is sustainably used and managed, and nature's contributions to people, including ecosystem functions and services, are valued, maintained and enhanced, with those currently in decline being restored, supporting the achievement of sustainable development for the benefit of present and future generations.

Targets

The Ecological Restoration Fund aims to contribute to the following targets:

Halting the loss of areas of high biodiversity importance, including ecosystems of high ecological integrity
30/30: enable that by 2030 at least 30% of terrestrial, inland water, and of coastal and marine areas, are effectively conserved and managedand 30% of degraded ecosystems are under effective restoration
Urgent actions to halt extinction of known threatened species, and the recovery and conservation of endangered species (including reintroductions), and the effective management of human-wildlife interactions to minimise conflict
The elimination and/ or mitigation of invasive alien species
Who we support
Not a week goes by without a dire statistic about the declining state of nature. Climate change, the biodiversity crisis, environmental degradation, alongside a myriad of other factors threaten life on Earth. It is easy to feel overwhelmed. Here at the ERF, however, we see the potential for a brighter future, that we want to help accelerate.
All over the world remarkable people and organisations work tirelessly to mitigate ecological breakdown. ERF supports evidence-based practical solutions that protect biodiverse hot-spots, rejuvenate degraded landscapes and promote nature-based economies. We support organisations with committed and collaborative leadership, well integrated into local communities. We form long-term relationships with our partners, helping them to create lasting change.
View our grants
Earthshot Prize Nominating Partners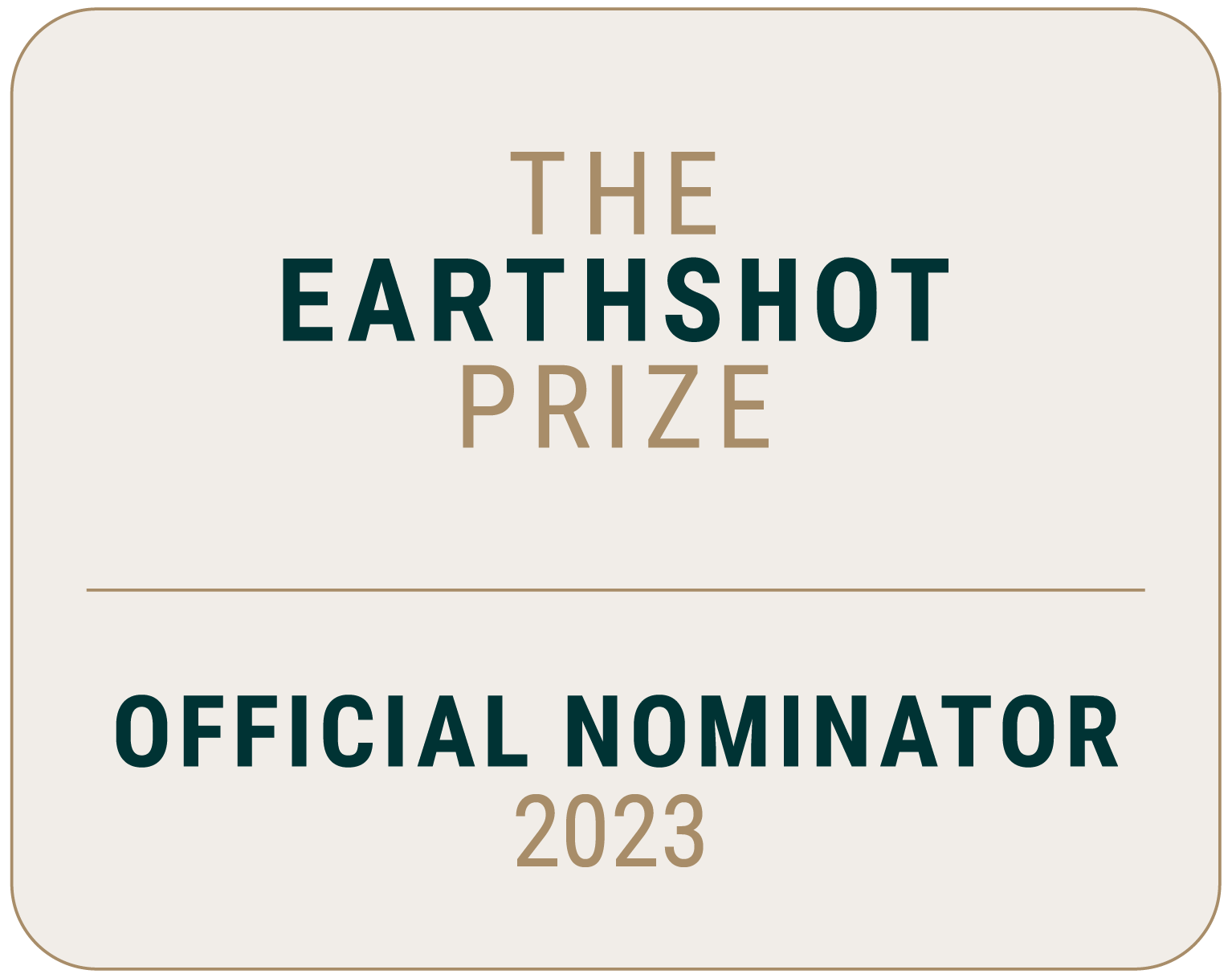 The Ecological Restorations Fund is proud to be an official Earthshot Prize Nominator.
Each year, the global search for Winners of The Earthshot Prize begins with nominations.  To find the potential winners The Earthshot Prize has established a diverse and experienced group of over 300 official Nominators from every region of the world. They seek out the most inspiring, inclusive, and impactful solutions to the five Earthshots, and submit them as nominations.  
We look for projects to nominate by making use of our environmental networks, though proactive searches, and/or by encouraging organisations to put their proposals to the Earthshot Prize directly.
We are also a funder of Earthshot finalists and have funded Hutan and Pole Pole.
Sister
organisations
Arcadia

The Arcadia Fund is a UK charity organisation founded by Dr. Lisbet Rausing and Dr. Peter Baldwin.

Established in 2001, the organisation provides grants on a worldwide basis. Arcadia supports work to preserve endangered cultural heritage, protect endangered ecosystems, and promote access to knowledge. Their aim is to defend the complexity of human culture and the natural world, so that coming generations can build a vibrant, resilient and green future.

Their Programmes are;

Protecting Endangered Nature – They support and promote evidence-based practical solutions to the global biodiversity and climate crises. They support local partnerships to create sustainable and beneficial outcomes for nature and for the people that depend on it. The fund also supports the Cambridge Conservative Initiative (CCI) Endangered Landscapes Programme (ELP).
Preserving Endangered Culture – Their grants support digital documentation of unique written materials, artefacts, sites, practices and languages which are poorly recorded and under imminent threat. They primarily fund documentation outside Europe and North America, where the need is greatest and resources are most limited. Their projects create partnerships with local organisations and institutions able to secure long term preservation and free access to the records.
Promoting Open Access – Their grants help make this important information – including publicly funded research, standards, and laws – available for free online, and help people find and use this information. They do this by supporting direct activism for open access, and by working to improve open access to scholarship and the discoverability of open access content.

Visit website here

Sigrid Rausing Trust

The Sigrid Rausing Trust is a grant-making foundation established in 1995. The Trust runs ten grant-making programmes, organised under three themes:

Human rights and the rule of law, particularly in repressive or transitional societies.
Fairness and inclusion, defending minorities and marginalised people in hostile environments. They take a particular interest in combatting gender-based violence and discrimination against women.
The environment, funding conservation initiatives, advocacy on toxics and pollution, and work on corruption.

In addition, they make occasional grants in other fields, including medical and humanities research.

Visit website here