Wales – Where Eagles Fly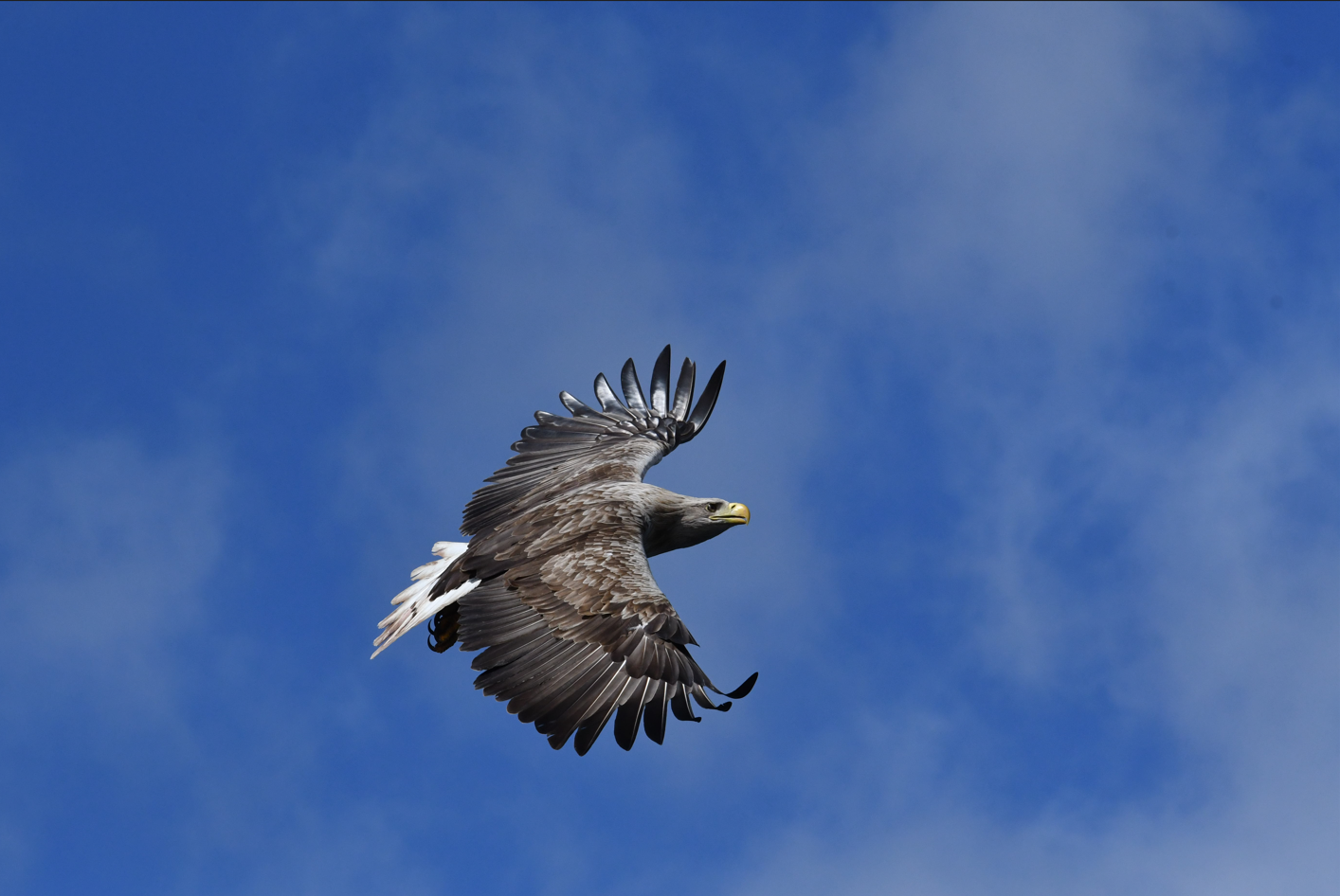 A new £100,000 partnership with the Eagle Reintroduction Wales will support the work towards restoring keystone species to Wales.
Since 2016, Eagle Reintroduction Wales has been researching the feasibility of restoring a population of White-tailed eagles, also known as Sea eagles or Fish eagles, to Wales. In 2021 Durrell Wildlife Conservation Trust partnered with ERW to further this work and were later joined in 2022 by Gwent Wildlife Trust.
The White-tailed eagle was once a common sight in the UK, but by the early 20th century, following an intense and sustained period of persecution, it was completely extirpated. In the 1970's efforts to restore a population of White-tailed eagles in Scotland began with the release of young birds on the Isle of Rum, marking the beginning of a long-term reintroduction program. The eagles were brought from Norway and were monitored closely by researchers over the following 30 years. By the early 2000's Scotland had over 50 breeding pairs and the species was declared officially re-established. Following this successful reintroduction programme, several further reintroductions have taken place across the UK, including additional releases in Scotland, Ireland and on the Isle of Wight. However, so far, no attempts have been made to re-establish the species in Wales.
The Ecological Restoration Fund are delighted to announce a new partnership with Eagle Reintroduction Wales, which will help support its work with White-tailed Eagles in Wales for the next two years.
This funding will support project staff to work towards completing the ecological and social assessments, incorporating the results of these into a published feasibility report. Funds will also be used to deliver a public engagement campaign, which will include workshops for key interest groups, drop-in sessions, public events, and talks.