Cutting-Edge Technology in Patagonia National Park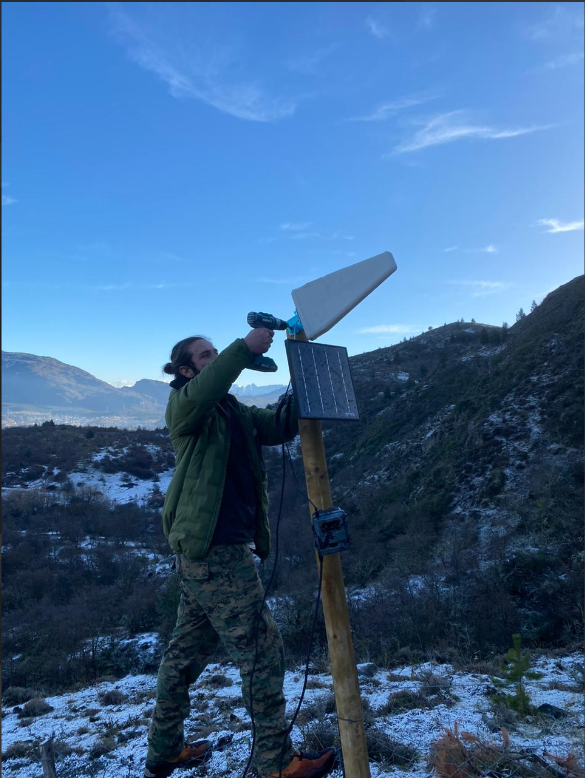 Cutting-edge technology in Patagonia National Park, located in the Aysén region, is pioneering conservation in South America by implementing real-time camera traps supported by cutting-edge artificial intelligence technology.
The camera traps, strategically installed in the Tamango sector of the protected area, have solar panels and batteries that give them autonomy. In addition, they are equipped with antennas that allow connection to the cellular network, which enables real-time data transmission. This combination of solar power and cellular connectivity has significantly improved the efficiency and effectiveness of monitoring wildlife and threats in the area.
"An outstanding feature of this technology is the ability of artificial intelligence to identify and classify animals, people, and vehicles accurately and quickly, which facilitates the rapid identification of potential threats to the park's native wildlife and allows for the coordination of appropriate actions," explains Cristián Saucedo, Director of Wildlife at Rewilding Chile.
The main focus of this work is to monitor conservation targets and endangered species, such as the huemul, (also known as the south Andean deer), and at the same time, serve as a support tool for threat management in the area. One of the specific objectives of implementing this system is to address and support the management of the conflict caused by unsupervised dogs from the city of Cochrane, which enter the park and impact the huemul population.
With the help of this new platform, it is possible to detect animals, people, or vehicles, which are automatically classified into different categories. In addition, alerts are sent from the platform's portal and arrive in less than 2 minutes to the programmed e-mails with relevant information for the teams of park rangers, specialists, and those in charge of managing the protected areas. For their part, CONAF rangers emphasize: "This tool allows us rangers to have a permanent evaluation of the state of the fences that prevent dogs from entering the Park, as well as the delivery of real-time data that allows better control of visitors and their interaction with the ecosystem that the Park protects."
Both CONAF and Rewilding Chile have access to the platform and receive alarms in case of threat detection, allowing for a coordinated response and reinforcement of species conservation protection measures within Patagonia National Park.
This initiative, called "Strengthening Huemul Monitoring and Conservation in Patagonia National Park," is the result of a collaboration between the National Geographic Society's Exploration Technology Lab and Corey Jaskolski, National Geographic explorer and founder of Synthetaic. This tool has been made available for monitoring by the Rewilding Chile Foundation, a legacy of Tompkins Conservation, and the National Forestry Corporation (CONAF) regional team.